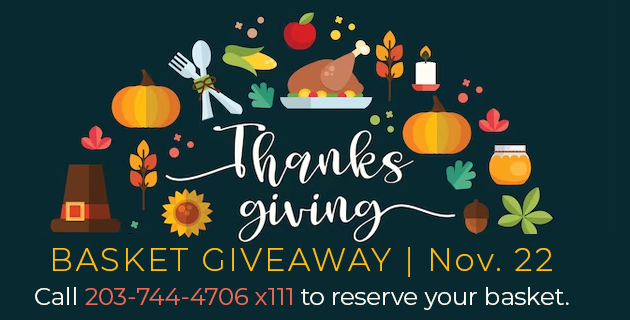 Thanksgiving Basket Giveaway 11/22/23 Call 203-744-4706 x111 to reserve your basket.
Description: To provide customer services regarding appointments, procedures and general questions. Answers phone calls; greets and directs clients. Performs general clerical duties, intake and assessment, referrals, monitoring and recordkeeping. Responsible for...
Description: Interview and investigate applicants and recipients to determine eligibility for use of social programs and agency resources. Duties include recording and evaluating personal and financial data obtained from individuals; initiating procedures to grant,...